Testimonials
We are proud to have amongst our customers some of the most prestigious companies in the Automotive, Aerospace, Electrical and Electrical Components Industries both in the UK and overseas. Our customers range from large multi-nationals to small owner-managed businesses.
---
LEONI AG
"Hilltop is the best supplier I have and you are the best contact person I got.
I really want to tell you thank you so much for your continuous support, I don't remember that I asked you one time for help in any issue, asked you to increase qtys or even to support with new parts and you didn't do your best to help me.
Everything is perfect with the service we are currently getting from Hilltop Products and if there is any new projects I will not hesitate a second to send you cause I will be sure that you will assist LEONI.
Everything is gr8, thanks for your continuous follow up for perfect relationship between HILLTOP and your customers."
Reem Halim – Procurement
Leoni wiring Systems Egypt-LWSE
---
Infantry Training Centre - British Army
"Thank you very much for your incredible customer service."
Julie (ITC-QM LPO), Infantry Training Centre - Catterick
---
Pinewood - Solutions for Filming
"I previously ordered Neoprene Tubing from Hilltop Products for a film that I was working on. It was perfect for the job and was exactly what I was looking for. I have since contacted Hilltop with further requirements for bespoke gold tubing. With Hilltop, I know I can trust their ability to meet my bespoke requirements and provide excellent customer service. I look forward to using them again in the future."
Charlotte - Pinewood East, Bucks
---
Phillips USA
"While searching for a good quality/price Shrink tubing automated cutting machine, I came across Hilltop and requested information about their product (HillCut-100).
Rebecca was very friendly, professional and helpful in answering all my questions in a timely manner even with the time difference between the US and the UK.
The machine will be on its way very shortly! I have no doubt that the quality of the machine will match the quality of their Customer Service! Great company to do business with.
Said Merqi | Continuous Improvement Coordinator
Phillips USA
---
Rapala VMC - Finland
Thanks Rebecca, enjoyed much talking to you as well. Thanks for all the assistance with the samples, our trials for the silicone tube went well and we are now ready to put this into production. I was absolutely happy with the service provided, it was very grand. We will use this silicone tube in our fishing process as protection against lacquer and paint on our lures.
Best Regards; Kari.
Rapala VMC - Finland
---
Solutions for 007 - James Bond Movie Skyfall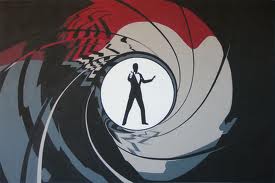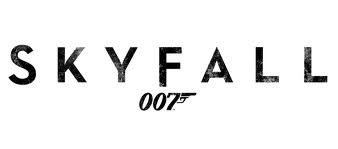 Filming of the new 007 movie 'Skyfall' is now in flow, however due to the franatic nature, our customer is concerned over the protection of some exposed electrical cables and connectors..
---
Hilltop Provides Products for Tight Filming Deadlines - New Film for 2015 - The Martian
Caroline was delighted with the response, the high quality of the product and service Hilltop provided, "I will be placing further orders with You in the very near future"
Caroline - Pinewood Studios – Martian Films LFT

---
Bentley Motors Limited
"Hilltop provide me with an excellent service- rarely do I need to see a representative, we simply don't have any supply issues."
Deborah - Purchasing
---
The Royal Studs
"Dear Lyndsey,
I was delighted with the efficiency of your processing and the product appears to be ideal. We use it for the plastic guard around the base of a weld-mesh cage we use for exercising horses, to stop them from wearing their hooves if they touch the sides.
I will use you when I can and I will recommend you to all our suppliers".
Regards, Joe
---
Babcock International
I have never used this site before, although I regularly order materials for many military projects. I found the sales person who took my call, very pleasant, helpful and knowledgeable. I only wish all sales telephone operatives were this way, it would make my job much easier. I will defiantly use Hilltop again, a real pleasure to deal with.
Dianna – Purchasing
---
LEONI AG
"I would like to thank you all for the support that you provide in every situation I have been dealing with Hilltop, more Specially Ms Lyndsey were very supportive and provided help when needed.
Wish you all the best and thank you. "
Amr - Supply Chain
Leoni wiring Systems Egypt-LWSE
---
MOLEX Group
"MOLEX has been dealing with Hilltop Products for around four years during which time our relationship has been excellent with very good communication.
Hilltop supply us tubing products with an good quality, delivery and cost, used to protect wiring harness systems for the automotive industry, is now a key strategic supplier for one of our customers, Hilltop is a competitiveness and flexibility company.
MOLEX is leader on wiring harness systems for the automotive industry, which require highly quality standards, and Hilltop Products support us to achieve this goal and grow on our business.
As well as being a strategic supplier, Hilltop is also a development partner, working closely with MOLEX on innovative new product solutions in direct support of automotive customer requirements."
Mario A. Robles - Buyer
---
LEONI AG
"LEONI has been dealing with Hilltop for more than 14 years, during its growth and expanding all over the world, Hilltop has proved continuously their capability, competitiveness, flexibility and their great support through the past years
Hilltop is a key strategic to LEONI world wide in manufacturing and supplying a wide range of tubing products which are used to protect wiring harness systems when installed in Vehicles.
The excellent service provided to LEONI facility is an example of how Hilltop products are fully able to support his customers on a global basis.
A special thanks to Hilltop Team as it is one of the best teams that LEONI are dealing with in their support, understanding, quality of work and flexibility all the time.
Thanks for your continuous support and always being keen to sustain the highest level of service."
Sally Marzouk - Supply chain department
Leoni wiring Systems Egypt-LWSE
---
LEONI AG
"I would once again like to say thanks. We are completely satisfied with the service you're presenting whether with the on time deliveries, the extra efforts, or the prompt replies we get from your side in Urgent cases if any.

Also I'd like to add the perfect coverage plan in your absence, Sue is very helpful and she's always showing very good support.

Thanks again."
Lamis - Senior Procurement Assistant
LEONI Wiring System-Egypt
---
Ringtel Electronics Ltd
"Hilltop has always given Ringtel and Myself an excellent service."
Lesley - Buyer
---
Volex Wiring
"Hilltop, I'd say you are one of the best suppliers."
Tuuli Pupart - Buyer
---
Greater Manchester Fire and Rescue
"We found that our requests to Hilltop for the products that we require are dealt with very efficiently."
Colin - Procurement
---
ERIKS + BAUDOIN
"From my personal point of view the service we receive from Hilltop is outstanding.
Always very clear, good prices and very helpful."
Michael - Technical Sales
---
"I just wanted to say a massive thank you for your help and support. I couldn't be happier with your personal service, updates, keeping to the delivery times and continued professionalism!"
Leon - Allianz Partners

---
"Having used Hilltop for the first time I would like to say how very helpful we found them. We had an idea what we required but not a clue on sizing for tubing, not only were they able to send us the right product, from a very vague description of what we intended to use it for, they helped us out by sending us a complimentary heat gun kit and samples to check what we needed. Being a charity this was very valuable to us as we don't like to waste money. I look forward to dealing with the company and the very friendly team again in the future."
Danny - Lady Haig's Poppy Factory
---
"Customer service at it's best, a welcome breath of fresh air. Perfectly happy!"
Henry - Primetech (UK) Ltd
---
"I am very impressed by your customer service - two samples were sent out by your office so I could choose between them. I cannot guarantee massive sales volume, but be assured I'll try my best to recommend your products whenever I can. Well done!"
J - Sheffield, UK

---
"Can you please pass on a message regarding the service and products I received yesterday. I was served by Matt. He was absolutely top notch. Explained everything fully and helped me choose a product. The product itself I used this morning and it cut my days work in half. He is a credit to your company."
Julian - North Yorkshire, UK

---
"I really like your website. Clear to read, lots of space but all relevant info on the one screen. It is so easy to move around without losing my place or the items in my basket."
David - Gloucestershire, UK
---
"Thank you so much for the excellent service & speedy delivery - much appreciated!"
Alex - Essex, UK
---
"thank you very much for your item. It satisfied my needs perfectly."
Oskar - London, UK
---
"Excellent. Easy to navigate and simple to find what I was looking for."
Harriet - Isle of Man, UK
---
"Your hot knife cutter has already been more than paid for with the increase in productivity alone. We are no longer having to cut everything by hand. Very pleased with the purchase."
Aspull Village Embroidery
---
"Your products arrived on Saturday which is an excellent service.
From the list, I rang one of the companies in Swindon where I live. They could not help but recommended yourselves.
The heat shrink is a sample to use in rigging big game fishing tackle lures. I am involved with an American company who are looking for new ways to rig some of their products. If this works then we could well be coming back to see if you can supply certain diameters and lengths printed with the company name.
Many Thanks for a great service"
Trevor - Swindon, UK
---
"I requested the cheapest post and packing, not 'next day', or 'Overnight', not even 'Military Precedence Required'. I got them this morning, less than twenty-four hours later. In my book that rates as Extremely Quick Delivery. I needed the Cable Ties and have worked with you before so I know they are what they say they are, you don't tend to cheat me like many other suppliers might.
What would have happened if I had asked for a degree of urgency, would you have woken me from my bed at three in the morning with a triple-sign-for package requiring photo ID and a cup of tea to ease the poor delivery drivers madcap race across Cheshire!
I guess you are just well quick off the mark, if you need anyone to know how fast you are, please use this letter to show them a customer received slow-ordered cable ties in less than 24 hours after requesting the SLOWEST form of delivery on the options list."
Kaela - Cheshire, UK
---
"My corks fit perfectly. Thanks for all your help. Top Class"
Jerry - Herefordshire, UK

---
"Janette is helpful and provided a good solution"
Jennifer - Newcastle, UK

---
"Hello, I have just recently purchased one of these conduit applicator tools from you the other day & started using it today at my workplace. I just wanted to let you know how impressed I was with what it has done so far for us and will continue to do.
We currently have a big contract at my workplace that requires us to insert conduit onto our wiring looms we are making up so I thought I would give your item a try which was successful."
Luke - Automotive Supply Lincolnshire
---
"Went and collected an item. Staff went out of their way to help after closing time. Very impressed."
David - Wigan, UK

---
"Website has a great layout and items are easy to find"
Laura - Rainford, UK

---
"Received my order today. Excellent products, thank you!"
Scott - Canada

---
"Fantastic service helped me very much!"
Jenny - Kingston, UK

---
"Great site, easy to use to find products AND technical data. Good pictures and drawings!"
Stuart - Chelmsford, UK

---
"I have used this chat console service several times and found it extremely useful. As well as that, the people I speak to are very polite."
Geoff - Marlow, UK
---
"No problems with the site. Easier than a lot of others. White screened a couple of times but cleared straight away. I'm 73, and sites like this can be a nightmare, but yours was user-friendly and easy to navigate. Recommended. Very clear. Went straight to the product I wanted without any difficulty. I would use it again without any worry."
Roger - Zeals, UK
---
"Helpful real person in screen support."
Laura - Fressingfield, UK
---
"Seems easy to access details etc and pricing"
Scarlett - Bristol, UK
---
"Have searched for some time to find exactly what I wanted on your site - I am delighted."
James - Hoylake, UK
---
"Well designed; easy to find the needed product."
Adrian - London, UK
---
"Your sales lady was very helpful so will definitely use again."
Rutherglen - Scotland
---
"Great to have information on how to use the equipment. Many thanks, very helpful! The Heavy Duty Hot Knife Cutter does the job with ease"
Garry - United Kingdom
---
"Very clear layout – succinct, pictorial and textual info for all items. Very easy navigation using blue banners at page top and the links from those"
Lucy - United States
---
"Many thanks for sending my order so quickly it was received yesterday. Top Service!"
Naomi Farrow - Norfolk, UK

---
"Goods received, excellent service."
Ron - Glasgow, UK

---
"Many thanks for the First Rate service. Will be ordering again soon"
Rod - Hampshire, UK

---
"Just to say what fab service and delivery. Your products are just fab and do the job well. Nice to see a website that puts out all the stops along with good customer service."
Rachel - Dorset, UK

---
"Thank you for the good and fast service! The Cutting Machine was just what I need for my application"
Ivan - Bulgaria
---
"5 Stars to all at Hilltop, will recommend to everyone, Cheers"
Irene - Stithians, UK

---
"Love your website very easy to use and understand, great range of products plus very informative"
HAM-rf
---
"Thank you for your excellent service. We are very satisfied with the products purchased. I have had a quick look at the website -- but were are very busy at the moment so have not taken it all in - will have a proper look when more time. We use your heatshrink on from basic battery link cables to equipment to Mercedes, Daf etc.. on the line. Yes, we would like a product catalogue".
Jenny - Telford Shropshire, UK

---
"May I say that the quality of your goods is excellent. But what impresses me most about Hilltop is the customer service & the website. Everyone that I have had any dealings with is very friendly & totally helpful. Although at present I am a small customer I still receive excellent & swift service etc. & I for one am extremely impressed"
Mark - Blankney, UK
---
"I found your company on the internet, I had been asked to try source some heat shrink at a better price than what we were already buying it
I found your website really straightforward and easy to use - and your prices for the heat shrink are fantastic - far, far better than what we had been paying! "
Miles - Luddendenfoot, UK
---
"Your employee Matt was very helpful in both product identification and sales calling me back within an acceptable period of time with a resolution to my problem. A credit to your organisation.
Neil - Luton, Bedfordshire, UK

---
"Good morning! I want to thank you because of your care about my request. Have a nice day!"
Luciano - Italy

---
"I have to say your sales and service are excellent. I didn't want to muck about with a web order so I made a telephone call. Your sales staff were first class!"
Doug - Huddersfield, UK

---
"Very pleased with service, we were able to complete our job when our current supplier was unable to assist. Very quick delivery."
Vanessa - Newbold Verdon
---
"I was asking about a heater to use with heat shrink tubing. The lady I spoke to was unbelievably extremely helpful; and polite. Thank you so much. Chris."
Chris - Chorley, UK

---
"First may I say how impressed I was with the speed of your service"
Nick - Norfolk, UK

---
"We found your company through google and I think I typed in "Braid knife" or something similar as we have never been able to stop our braid fraying cutting with scissors and I was frustrated :-) I might well be back to you soon for more braiding as you are very competitive on price."
Chris - Rugeley, UK

---
"Thank you to your helpful and knowledgeable staff member Lindsay. Her help is much appreciated."
Gordon - Lochinver Sutherland, Scotland
---
"Very Good customer service on the phone - Why aren't all telesales like this. Will be using you guys again"
Deena - Birmingham, UK

---
"Service was very good- helpful people on the phone and quick despatch of goods."
Emma - Aylesbury, UK

---
"I use quite a lot of heat shrink tubing and over the past year or two, it's been getting difficult to buy the sizes and small quantities I want, at sensible prices. The main hobby retailers seldom stock it. Those that do usually have it in only very short lengths and often vastly overpriced! Hilltop is by far the best supplier I've found."
David - Wallingford, UK

---
"I would like to thank you for your assistance in getting the product to us so quickly - it was unfortunate that it wasn't wide enough for our purpose as my colleague who thought he had the right measurement obviously got his inches & millimetres muddled up!"
Patrick - Alnwick Castle, UK

---
"Good Products – Good Service."
Sally - Brighton, UK

---
"Your company came up first from my search on the internet and was very competitive."
Andrew - Crondal, Farnham, UK

---
"I was forwarded a link for your website (I looked for 48 hours and could not find a supplier for shrink tubing).
Very pleased with the products so far as it meets my current requirements and when it runs out I will be ordering from you again."
Terence - Luton, UK

---
"Was looking for a reasonable quality heat gun that could stand up, I found exactly what I needed on your site"
Stephen - Wallasey, UK

---
"The product is used for business – we produce specialist fire extinguishers for military and aviation applications, in this instance, the heat shrink was used to insulate part of a CO2 applicator.
The product has worked well, the delivery was spot on, we will definitely keep your records on file for future requirements "
Mark - Worcestershire, UK

---
"Covering exposed ends on a 6mm steel cable and for covering aluminium crimps that fix the cable to a padlock shank to form a secure tethering cable for our portable alarm unit 'Watchman's Mate'.
I used your site in preference to any other because yours is easy to use, has prices on it and allows instance purchases to be made out of normal working hours. "
George - London, UK

---
"Thanks for your Email, yours was the best-looking site and very direct and to the point. Your tubes were clearly shown and easy to understand. I am using the tube as a cover for a set of refrigeration pipes on a prototype medical machine I've invented! Hope to get in production in the early part of next year. Thanks for your prompt service and interest."
George - Dorset, UK

---
"Very well designed, clear and attractive website with good photos and accurate information. I wish they were all like this! Thanks"
Kelly - Ashton-Under-Lyne, UK