In this fourth instalment of our 'Why Hilltop' series of blogs, we consider Hilltop Products' extensive range of cable identification products that are so critical for many customers.
Cable identification is a big part of what we do because knowing which wires and cables lead where is an important part of cable management. When it comes to cable identification solutions our simple philosophy says that the product needs to fit the application. That's why we stock such a wide range of cable identification products for our customers to choose from.
All our products are easy to browse on the website and our knowledgeable account management team is always keen to answer any specific questions that you might have.
To speak to the account management team. Call: 01942 723 101.
To help you choose a cable identification solution that suits your needs we have broken down some of the most popular categories of cold and hot applied identification systems.
Cold-applied cable markers
In some cases, cold-applied or clip on cable identifiers may be the best solution for your identification problem.
These systems are flexible and do not require any special equipment, like a heat gun, to apply. While they will not be the best solution in every situation, they can work well if you have a simple coding structure in place with which to identify your cables.
Hilltop Products stocks a variety of different types of clip-on cable markers to suit different thicknesses of cable. The markers are available with all alphanumerical units and are available in different colours to help make identification as simple as possible.
Stainless steel cable markers
When you need a hard-wearing cable identification solution – one that can survive hostile conditions and potentially last for decades before it is seen again – then stainless-steel cable identifiers may be the way to go.
This identification solution is costlier than the cold applied plastic alternative, but the extra expense is worth it if you need it to operate in a tough environment.
Hilltop Products stocks the full set of stainless steel markers, in the full range of alphanumeric symbols, as well as the units to hold them in place.
Printed heat shrink labels
Printed heat shrink tubing is one of the easiest and most flexible ways to label and subsequently identify cables and wire.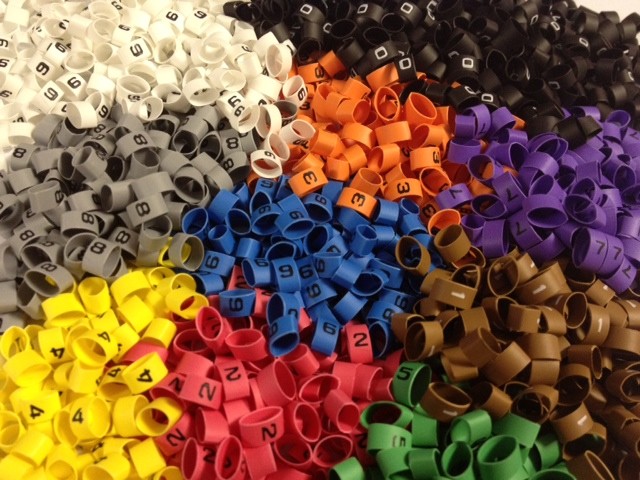 The tubes, which can be easily applied using a heat gun, come in a variety of options. You can purchase ready printed heat shrink tubes with internationally recognised markings, you can purchase personalised heat shrink tubes, or you can purchase a label printer capable of printing your own messages onto heat shrink tubing.
For any cable markers, heat shrink labels or label printers – make sure you look no further than our online store. We have high quality cable identification solitons available at some of the best prices online.