UK car production continued to strengthen last month, industry figures have shown, with output now having passed the one million mark this year.
The Society of Motor Manufacturers and Traders said production rose to 140,888 in September, up 9.9% from a year ago.
The figures means output for 2013 so far has now reached 1,125,433.
In addition, car production for the 12 months to September hit 1.5 million, the highest rolling 12-month total since October 2008.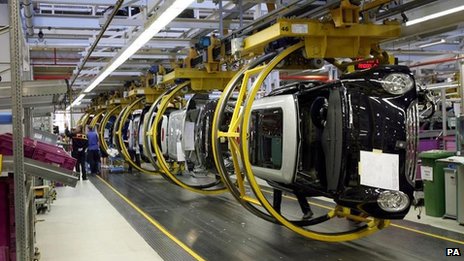 The number of cars produced for export rose 9.3% from a year earlier, helped by high demand in China, Russia and the US for luxury British brands.
Mike Hawes, chief executive at SMMT, said the sector was "one of the UK's biggest success stories in recent years".
"This long-term financial commitment and robust demand for UK-built products show the global appetite for high-quality, desirable products borne of the UK's world-class design, R&D and engineering," he added.
This is great success within the UK Car industry and for companies like Hilltop who supply these Car Manufacturers.