Having already been involved with multiple productions, it was a pleasant surprise when we got a call from one of our returning customers on their latest project, Ready Player One. Steven Spielberg is helming this adaptation of novel to the big screen, bravely opting to use open air sets around the streets of Birmingham. Onlookers have already been busy posting photos and videos of the sets and crew in action.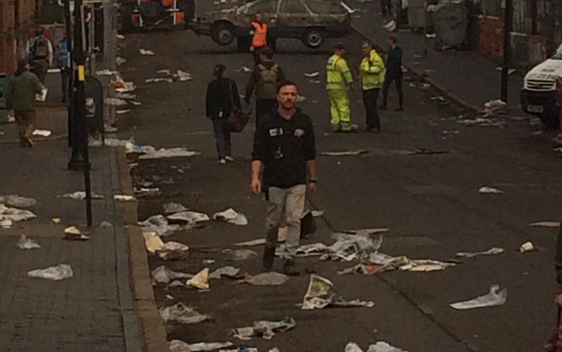 Filming has begun in Birmingham, transforming regular city streets into a dystopian future
As with any live-action film, costumes were needed and the film's setting as a video-game driven dystopian future promises all manner of fashion types. Our customer needed silicone and neoprene tubing to make some sample costumes ready for approval, with a view to replicating the designs once they got the go ahead
The customer has since been back in touch needing more material for yet more costumes, all in a variety of sizes and colours. We had all the items in stock and ensured they were despatched out via our urgent courier to ensure no costly delays to their schedule.
Production of the film is still underway with an estimated release date being March 2018. It's yet another example of great UK filmmaking, with the set photos and videos so far looking impressively large in scope. There's still plenty of work to be done, and Hilltop are looking forward to providing yet more assistance in getting this fan-favourite production into the cinemas.