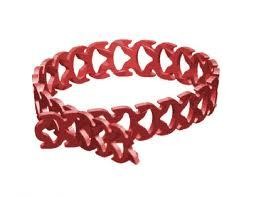 Billed as the 'next-generation of cable ties,' Rapstrap won plaudits for its design and purpose when it secured a massive £150,000 investment in Dragon's Den nearly ten years ago.
Today, it remains one of the most successful products to appear on the show.
Rapstrap won a joint investment from Duncan Bannatyne and James Caan who invested £150,000 in return for 50% of the company.
But a 2008 deal worth £36 million made Rapstrap one of the biggest successes from the entrepreneurial TV show.
The money was shared between the investors Bannatyne and Caan, and the Rapstrap's original inventor Andrew Harsley, who was living with his parents then the multi-million-pound deal went through.
Rapstrap caught the eye of the Dragons, because it differentiated itself from other cable ties in several simple but effective ways.
The key to the differences was that Rapstrap generated much less waste than other cable ties. As you can see in the above video, any excess strap poking out beyond the joint can be snipped off and used again.
Also, if you don't cut off the excess strap then the cable tie can be detached and resealed in a way that most conventional cable ties can't.
The Rapstrap differentiates itself from nylon cable ties in other ways. The material is flexible, so Rapstrap can be stretched to bind different shapes and sizes of bundles.
The material is also soft enough to use on delicate materials, like plants and sensitive cables.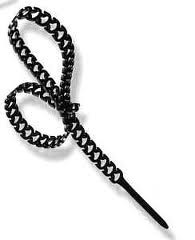 Before entering the Den, Mr Harsley had spent 20 years perfecting his eco-friendly Rapstrap, which he developed as a way of tackling all the waste of nylon cable ties.
He said: "When I first came up with the idea, I could not believe someone else hadn't thought of it. There's a lot of waste with the nylon cable tie.
"The Rapstrap does the same job but is four times more effective in terms of cost and wastage.
"We are using as many nylon cable ties as we are carrier bags in the UK, so that is a huge amount of plastic going into landfill each year.
"It is not a sexy product but it taps into the environmental issue, which a lot of big companies are taking seriously."
Rapstrap was one of James Caan's most profitable Dragon's Den deals. He said the products success was down to its simplicity.
"I always find the simplest ideas tend to do very well," Caan said. "It's a simple one but the point is no one else had come up with it."