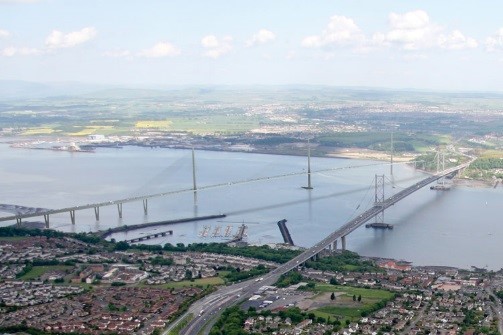 Construction on a new Forth Crossing in Edinburgh is making strong progress, and Hilltop are proud to have provided our high performance bespoke heat shrinkable products for utilisation on this impressive build.

The upcoming Queensferry Crossing will be a vital element of Scotland's transport network, being the longest three-tower, cable-stayed bridge in the world. This will provide astonishing benefits to the area by reducing the overall traffic build-up as well as providing a crossing that remains safe for use even in high-winds.

This is also part of a wider upgrade of the vital Cross-Forth transport link. A huge task that has demanded years of planning and thousands of helping hands, the Forth Replacement Crossing itself providing up to 1200 job opportunities as well as sub contract and supply order opportunities.

This is a project that's been long in the making but the completion is quickly looming. Construction is due to be finished by the end of 2016. It is highly pleasing to know that our products were selected and are now associated with the construction of such a prestigious project, one that will undoubtedly benefit the entire local community and economy for many years to come.