As prominent supporters of the Leigh Centurions, the team at Hilltop Products are proud to announce ourselves as the main Home & Away Shirt Sponsor for the 2019 Betfred Championship Rugby League Season.
As a local business, Hilltop products are prominent and vocal supporters of the Leigh Centurions; With this now being our third year appearing on the Centurions Kit.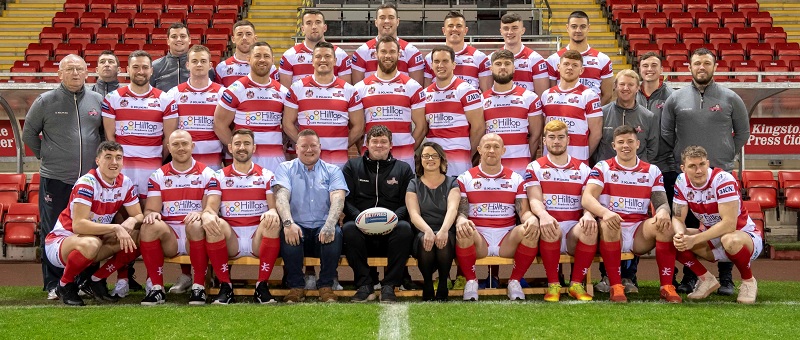 With our foundations firmly routed in Leigh, Hilltop Products know what rugby league can do to bring communities together both locally and further afield. We are now looking forward to continuing this community support alongside Leigh Centurions throughout 2019 as their main shirt sponsor.
Leigh Centurions Commercial Director Jason Huyton said - "This announcement continues the tremendous support from Steve Hill and his daughter Rebecca. Steve, in particular, has offered unwavering support during the offseason and during our conversations, he has always maintained he would continue to support the Club even in the darkest moments of uncertainty.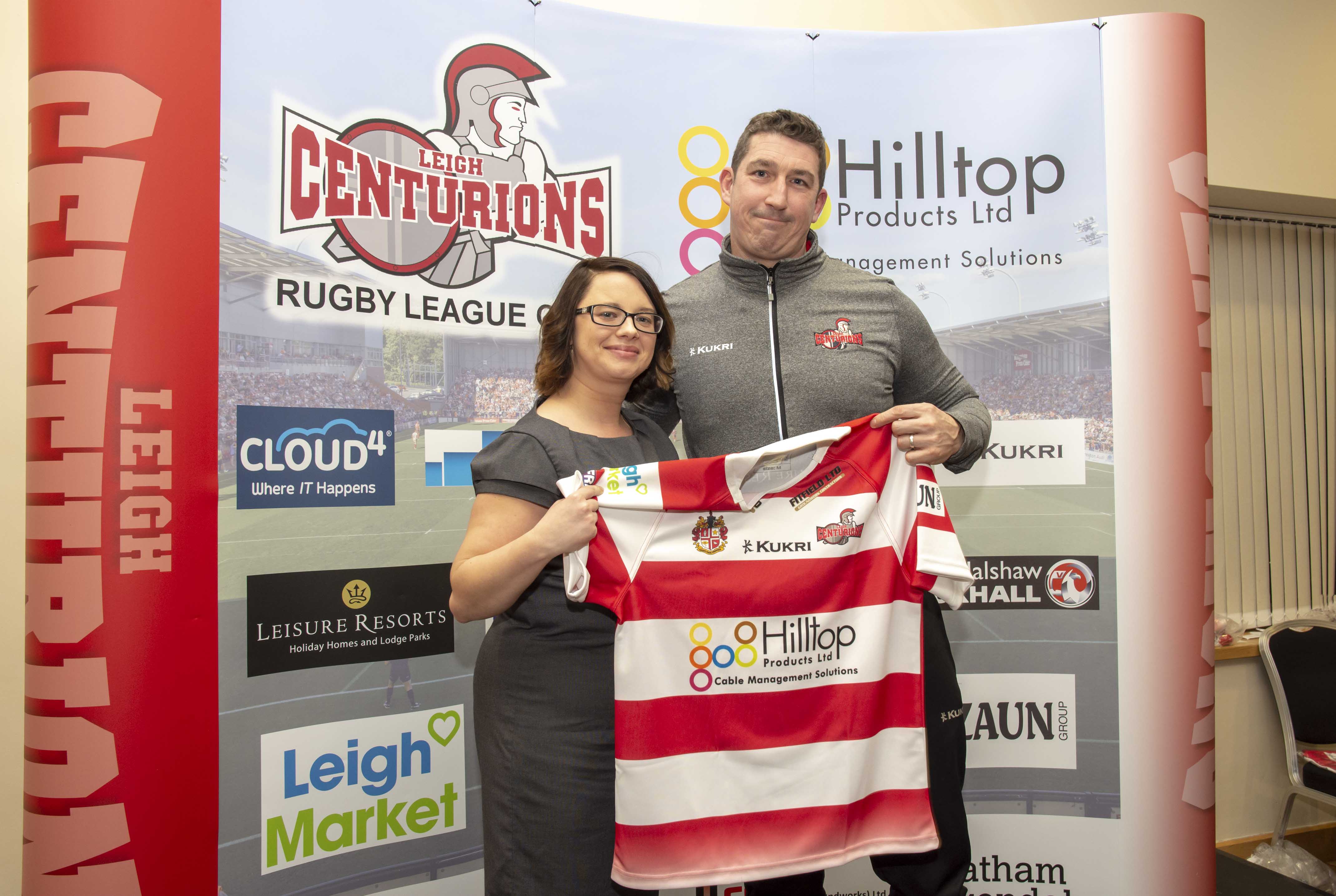 When we spoke in his office you could sense the enthusiasm and passion for his company spilling out and you quickly realise why he has become such a successful businessman."
This excellent announcement follows the news that Hilltop Managing Director Steve Hill has been appointed to the Leigh Centurions Board of Directors.
Rebecca Davies, Sales Director - Hilltop Products said - " Hilltop Products have been a proud local business supporter of the Leigh Centurions Club now for a number of years. Both myself, Steve and all our family have been made to feel welcome by all involved at the Club and made some lifelong friends."We have been through the highs and the lows. However, it's fantastic to now see the new squad coming together over the last few

weeks.
"It wasn't a difficult decision at all for us when we were approached with the opportunity to be the main shirt sponsor on both the home and away shirt for next season.
Hilltop Staff were proud to be representing the company & supporting the Leigh Centurions at the first game of the season, where we also took the opportunity to congratulate Joanne Walsh, our marketing manager on 20 Years Service.