Christmas is just around the corner and everyone is busy buying presents. Hilltop Products don't usually get swept away with Christmas-mania in our online store (we prefer low prices all year round rather than short-term 'Black Friday-style' offers), we have had a few calls from customers regarding Christmas presents this year.
Our great prices aren't just for businesses. Thousands of hobbyists, handymen, tool enthusiasts and others buy from us every year.
To help give you some inspiration, we've collected some great gift ideas for people who love tinkering and getting their hands dirty.
Heat shrink kits
What do you buy for someone who is into their electronics? Electronics hobbyists are great at making something out of nothing - and something that challenges their creativity will definitely be welcome.
Get them a heat shrink kit, which includes heat shrink tubes in lots of different shapes and sizes, and see what they can create.
Heat gun
Married to a tool enthusiast? Think they have bought every tool under the sun? Think again.
A professional-quality heat gun might be just the thing to help them complete their collection of tools. Heat guns are perfect for all sorts of projects around the house and hobbyist jobs – including soldering, paint stripping and vinyl and leather repair.
Household cable organiser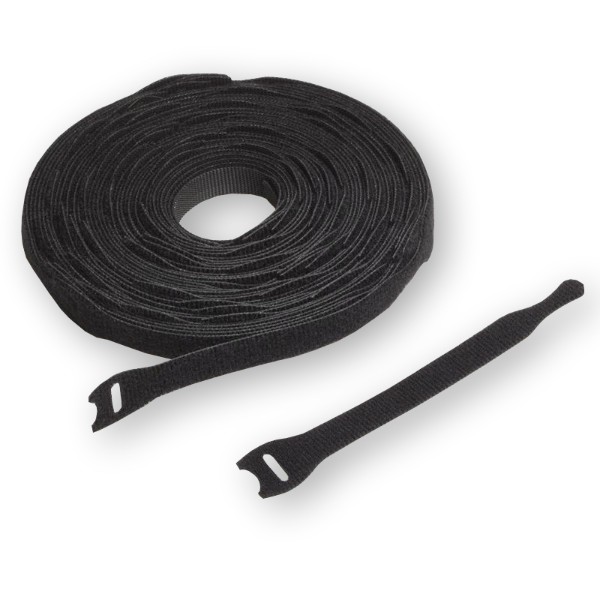 2017 is the year the world went wireless. Apple brought out wireless earpods for their iPhones and McDonald's introduced wireless phone chargers in hundreds of their UK restaurants.
But these technological innovations are expensive. You can get your home wireless ready for 2018 for less by using our range of cable management products. One of the best is the Rapstrap, a Velcro strap that can be used to bundle and direct cables. They are perfect for home entertainment systems and other places where there are lots of wires.
Christmas viewing with a difference.
Browse our full range of Velcro branded products here.
Crimper
Perfect for electronics hobbyists and tinkerers, can be used for stripping wires and creating connections between wires.
For home maintainers and others with a need to crimp, this crimping tool can be used to seal connections quickly and easily. You will also find pre-insulated terminals to crimp to wires on our website.
Glue gun
Got a serious crafter in your family? A glue gun is a great way of improving creativity for people. Maybe getting a family craft session going is the perfect way to guarantee some valuable family time.
Why not use the glue gun to make some homemade Christmas decorations that you can recycle for years to come?