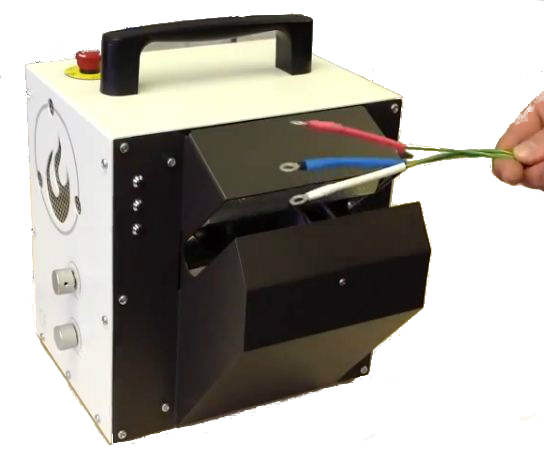 Reduce running costs of heatshrink tube processing. This new innovative machine not only reduces costs when compared with traditional heat gun methods but is fully safe and gives the operator full quality control over the process. Haloblaze utilises halogen technology to rapidly shrink tubing.
Due to the quick heat up time of the lamps the machine only needs to operate half the time of a traditional heat gun. The eco-shrink 150 is almost totally silent and keeps the heat generated within the machine improving the working and safety environments for operators.
BUY NOW >>>>

Uses 75% less energy than a traditional heat gun method: Utilising halogen technology to reduce operating costs has shown that payback can be calculated on electricity saving alone.

Time Control: Full control over the length of time the shrink tubing is subjected to heat.

Heat intensity control: Heat adjustment eliminating risk of burning shrink tubing.

360 Degree Shrinking: Innovative design allowing 360 degree shrinking without the need for turning the cable.

Infrared eye protection and processing viewing window: Operator friendly viewing window allowing optical inspection, eye protection and easy set up.

Light weight design with carry handle: Portable and fully electric for easy transportation within a working environment.

Fully safe: The moving guard is fully safe by means of a pressure sensitve switch. All hot surfaces are stored away from the operator eliminating any possible danger of accidental burning.

Almost silent operation: Silent operation compared with noisy heat guns. Improves operator working environment.

Zero risk of operator skin burns. All heat is kept within the machine eliminating chance of accidental skin burning assosiated with heat gun operation.