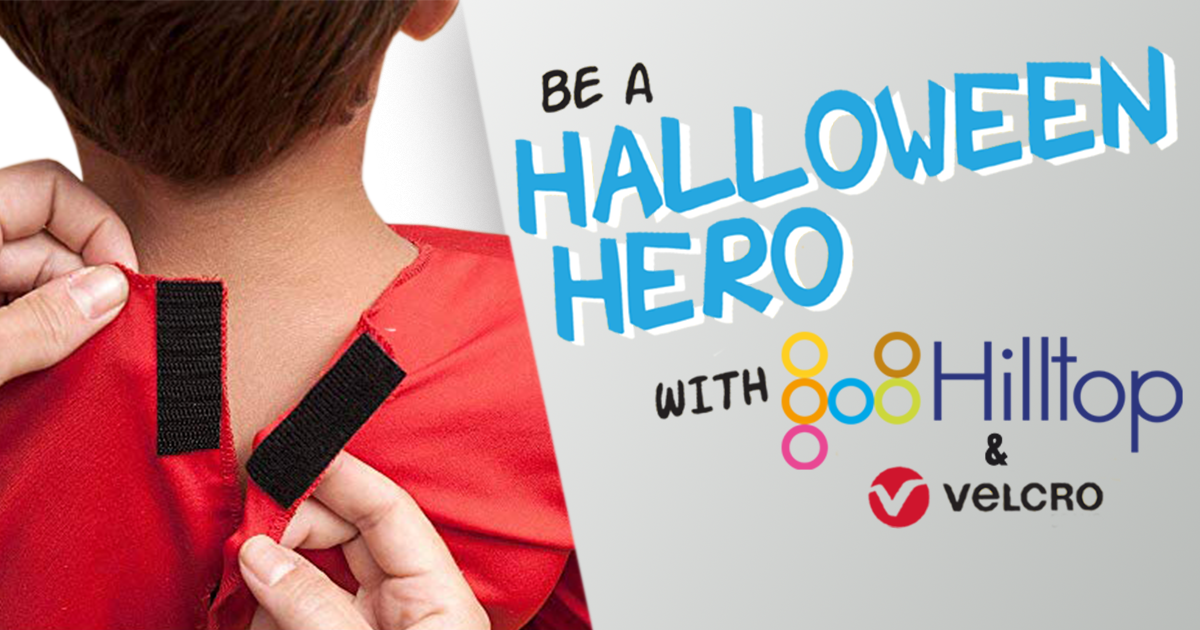 Velcro is a simple and effective option for temporarily fastening almost anything in your home or business. Velcro branded products come in all shapes and sizes, including cable wraps; cable ties; straps; tapes and coins. They are also available in different strengths, including heavy-duty Velcro branded products suitable for holding heavier products in place.
Costumes
Velcro offers a lot of options when it comes to costume design. PS14 Self-Adhesive Tape is great for DIY superhero cape fasteners or construction worker toolbelts. Simply cut the VELCRO to length, peel off the backing and stick. VELCRO® Brand tapes also have a binder coat which helps prevent fraying when cut. If you want it to last even longer, opt for the sew-on tape version, a fan favourite for all ages.
Outdoor Inflatables
Velcro Hook and Loop fasteners are strong, durable and weatherproof, making them ideal for fixing inflatables to secure buildings, posts and fences where the weather might be temperamental. They are easily adjustable, will fit around almost anything and can easily be undone, meaning they can be re-used year after year.
Lighting and Decorations
Velcro dots are perfect for when strength in small sizes is of most importance. These are an ideal, cost-effective solution for securing and fixing hundreds of items around the office, home, and garden or for use in arts and crafts. Use them to fix spooky lights and battery packs up around the house or office without looking intrusive or ugly or to fix decorations such as giant cable tie spiders to the wall. Add them to all of your seasonal lights and easily switch them out as the seasons' change.
Cable Management
The lights are up outside, the inflatables are all plugged in but now there are rogue cables across the floor, Velcro One-Wrap Fastener is ideal for securing cables together. Available in a mix of colours, it can be used to blend with its surroundings or stand out for safety. Simply wrap it around cables and around itself for tidy cable management.
Shop our range of VELCRO and be a Halloween Hero with Hilltop!