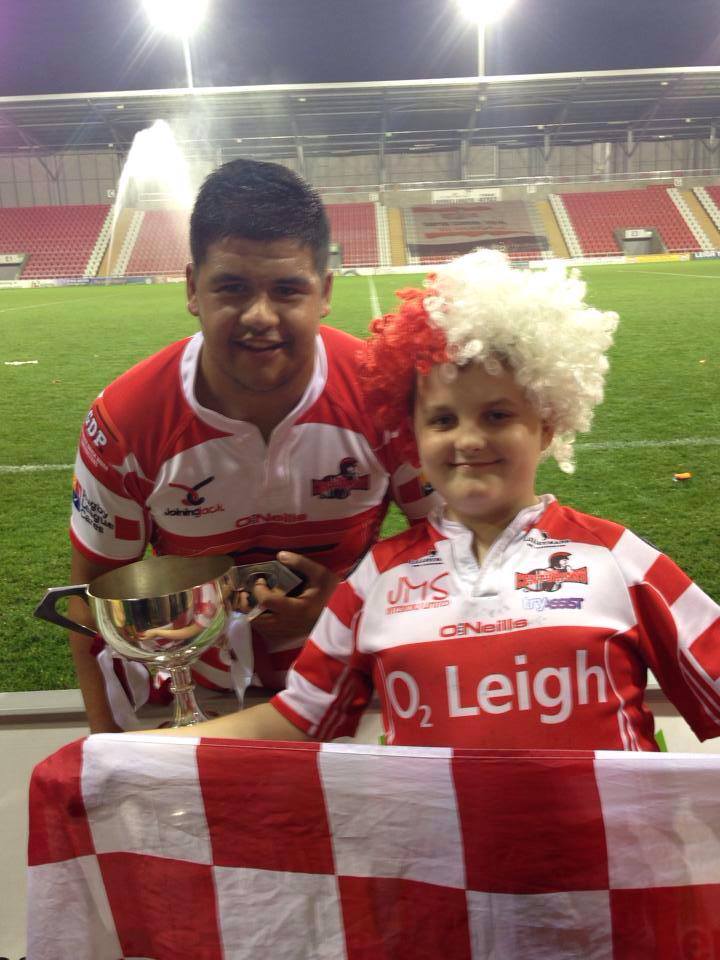 Hilltop Products are delighted and indeed honoured to sponsor Leigh Centurions Reserve Team Captain Elliot Liku.
Elliot is a talented young man with stacks of potential, aside from Elliot's playing involvement with the Leigh Centurions, Elliot also freely gives up some of his spare time to help coach Rugby league to local amateur's Leigh Miners Rangers under 15's squad.
Leigh Centurions RLFC are enjoying current success both on and off the field. The 2014 League Leader's Shield and Grand Final winners, 2015 see's Leigh Centurions currently reside top of the Championship with promotion to Super League now very much in their sights. This year has seen the media spotlight focus on the Centurions like never before. Key player aquistions with the signing of well-known Australian NRL and Tonga international star Fuifui Moimoi, along with more recent signings of Leigh born legend Micky Higham from Warrington Wolves, and but a few days ago French international Mathias Pala from the Catalan Dragons demonstrate the Centurions ambitions to compete at the highest levels of the game (Indeed at the time of writing it's reputed Mathias will make his Leigh debut alongside Elliot in this evenings fixture home to Dewsbury).
The culmination is for exciting times to be associated with local rugby in general, both amateur and professional alike. Hilltop Products are happy do our bit to support and help nurture our local Rugby League talent with sponsorship of both amateur lads at Leigh Miners Rangers, as well as association and support for our local professional team.
We look forward to the continued progress, and wish Elliot along with all our Local Rugby league teams all the very best success for the future