Cable ties have a variety of uses, and they're not all DIY related. For such a versatile tool, they're also pretty cheap to buy and are available in all kinds of style and colour. You really can find a cable tie for any use.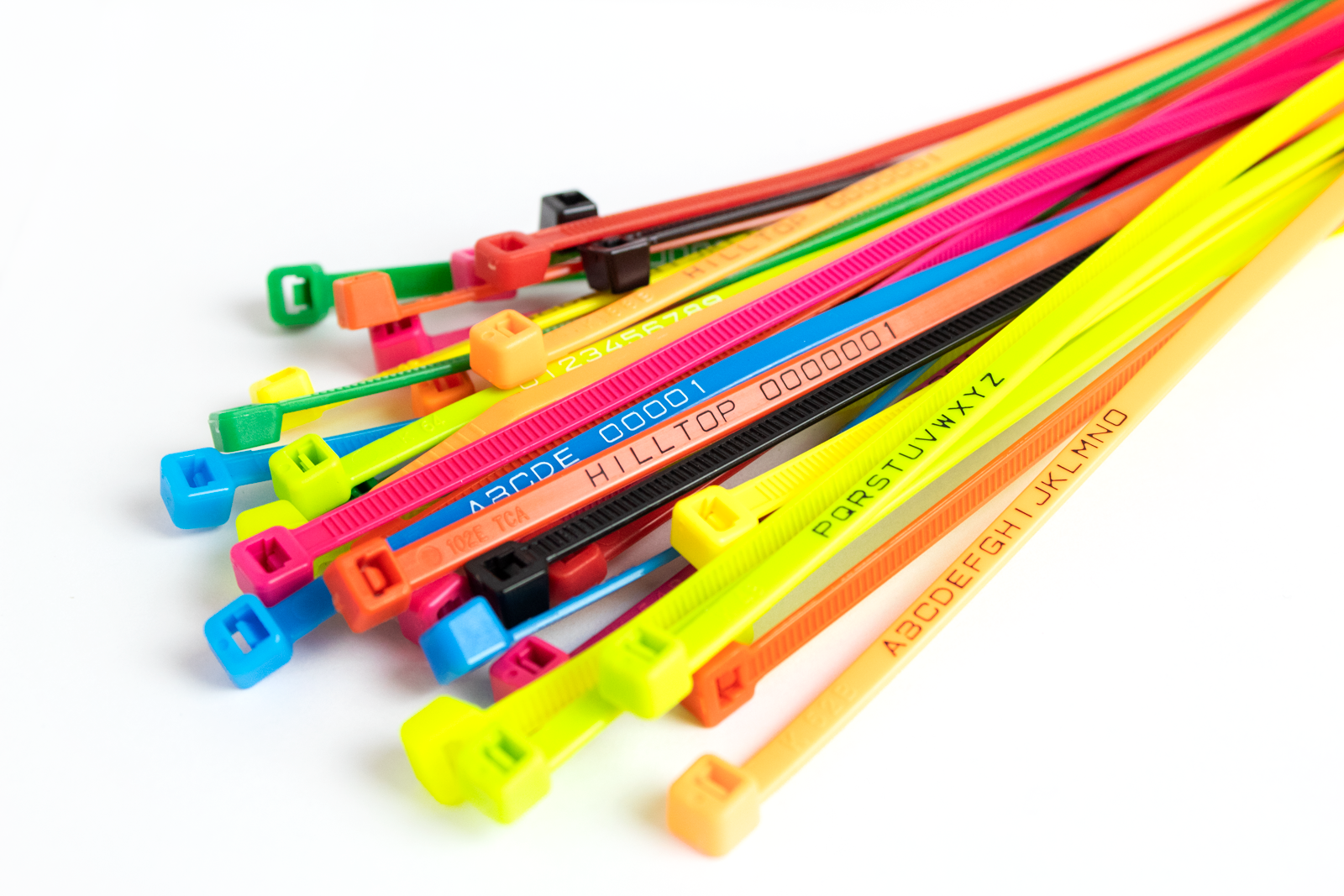 Here are some of our favourite ways to utilise the trusty cable tie:
As a Tamper Indicator:
A cable tie isn't going to protect your valuables; however, they can be a good indicator of whether your items have been tampered with and may also work as a deterrent. Whether you use them on a suitcase, a bag, your tent zipper, a tool box, or whatever else you want to keep to yourself.
Wire management:
Probably one of the most common uses – to keep your wires organised and tidy. You can use them to bundle up, use as a colour coding system, use to attach labels and more. It's an easy and cheap way to keep wires and cables in order whether you're sorting an at-home desk job or sorting out a big server room.
In the Garden:
Probably more relevant in the warmer months when allotments and flowerbeds start to come to life again, but cable ties are handy for a few different things in your garden. You can use them to keep plants growing upright or to label different flowers or vegetables. They're also a good way to attach things such as birdfeeders or decorations to your trees/fences. If something needs attaching or holding together, cable ties will be a suitable tool.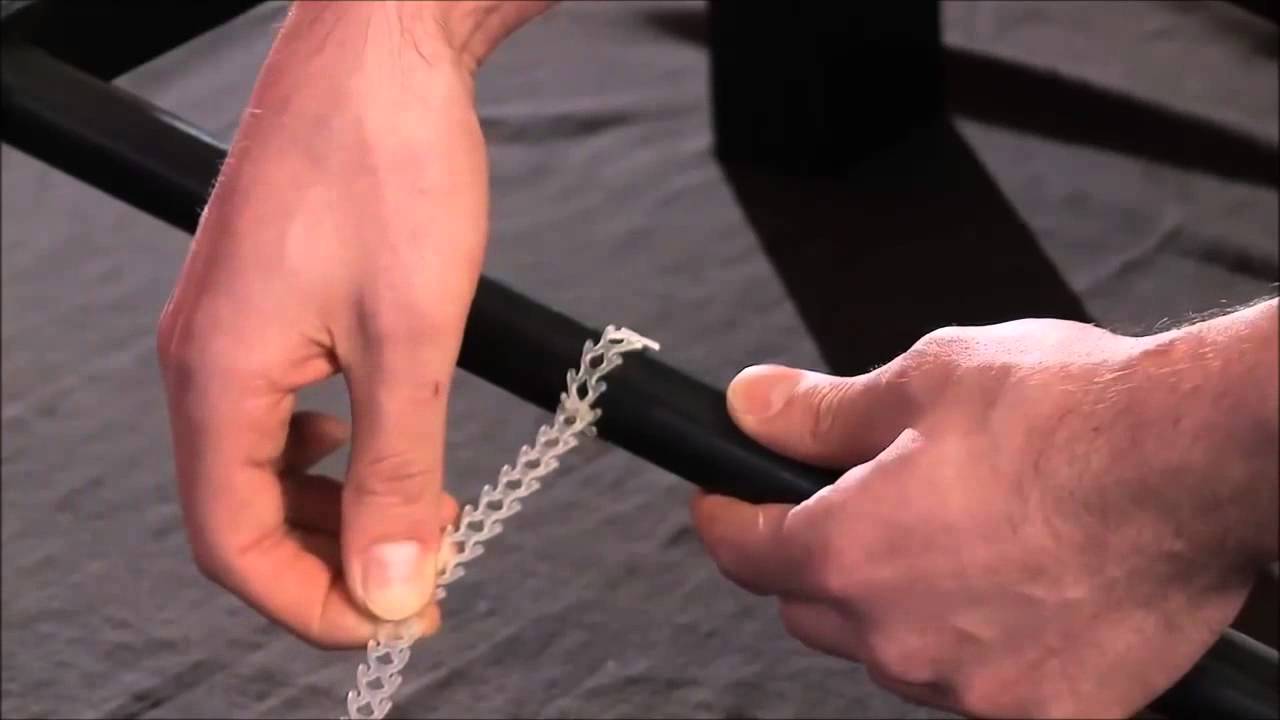 For Decorations:
If you're decorating for a specific event or holiday, cable ties are a good temporary solution. It means you don't have to worry about sticky tape leaving a residue or struggling to hold out, don't have to worry about knots from string or things constantly coming untied. Cable ties are strong enough to do the job without leaving a mark.
Extra bonus, they're also useful to keep your decorations neat and tidy when putting them away for another year. Christmas will be much easier when you don't have to detangle everything each year!
In Your Bicycle Repair Kit:
Cyclists will know how important it is to carry a repair kit on their travels. You just never know what a problem will arise. Cable ties should be an essential in your everyday bicycle repair kit as they can help to fix a variety of problems.
They can help to fix a broken saddle, keep your chain together or re-attach brakes as a short-term fix. They can be used to attach items to your bike such as lights or cameras. You can even use them for traction if you find yourself on an icy trail or road.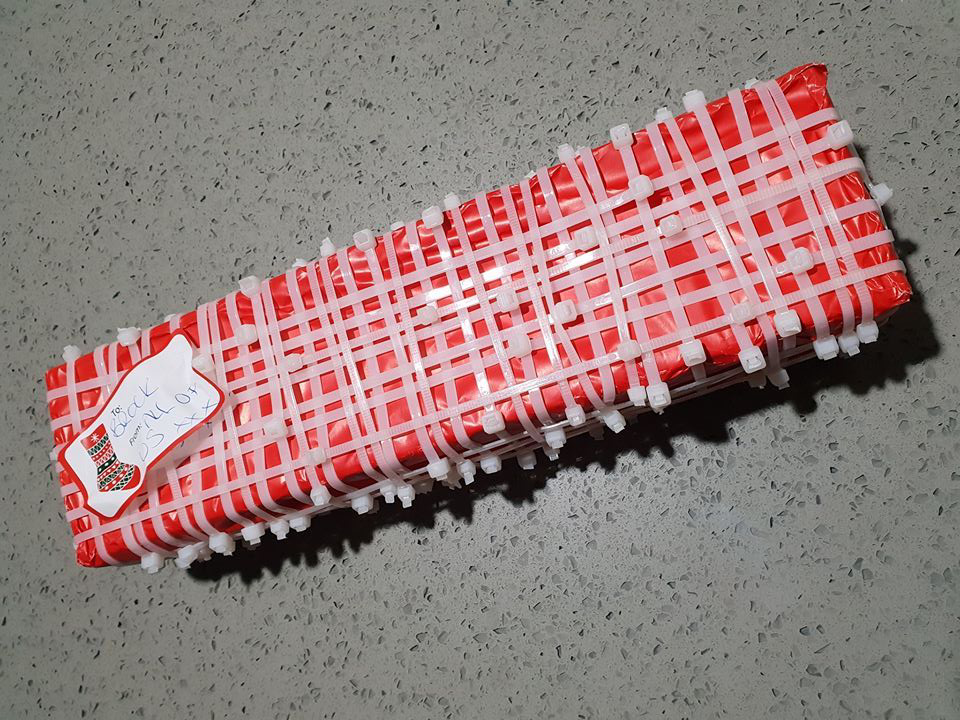 For Practical Jokes:
Bit of a joker? Cable ties are a great way to make things harder and more time consuming to get into. Presents for example - perfect for Christmas time if you want to get one over on a sibling or your Secret Santa. We can't accept any blame for what happens to your relationships after this though!
As a Fashion Statement:
Yeah, we're still not 100% sold on this either but apparently, it's a thing.
According to Golfer Brooks Koepka, "It's fashion. If you're a sneakerhead, you'll get it, or into fashion. Sneakerheads know, yeah. The average guy won't know what the deal is."
We'll leave it to you to decide on that one.
At Hilltop Products we sell a variety of cable ties from the standard and unique coloured nylon ties, releasable cable ties, stainless steel ties, push mount ties and Rapstraps. With such a big range you're sure to find something for your needs. We're always on hand to offer any guidance, just give us a call or email for more information.