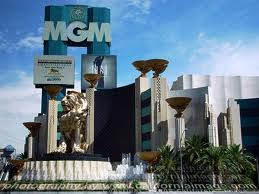 Gary Wong – Assistant Head of Props / Puppets at the MGM Grand Las Vegas was set a challenge to find some form of tubing that would fit "Snugly" over exposed bars, the main feature required of the tubing was that it had a non slip surface, to help prevent the cast from slipping and causing injury.
After searching the internet worldwide, Gary dropped us a line at Hilltop, we had just what he'd been looking for in our Non Slip Textured Heat Shrink Tubing. An added bonus to them was that our sleeving was available from stock in various colours, this aided in matching the scenes /settings.
Cirque du Soleil increasingly is dominating the show scene in Las Vegas. Starting as a team of 20 street performers in 1984, Cirque du Soleil is today one of the world's largest cultural companies. It originated in Baie-Saint-Paul, a small town in the Canadian province of Quebec, in the early 1980s, with a gang of colourful figures roaming the streets wearing stilts while juggling, dancing, playing music and fire eating. Les Echassiers de Baie-Saint-Paul (the Stiltwalkers of Baie-Saint-Paul) sparked a significant amount of interest within the local community and caught the attention of Guy Laliberte, the founder of what was to become Cirque du Soleil.
In 1984, when Quebec celebrated the 450th anniversary of Canada's discovery by Jacques Cartier, Laliberte managed to convince the organizers of the anniversary celebrations to let his newly formed Cirque du Soleil troupe take part. Since that pivotal day, the circus has grown to employ over 4,000 people from over 40 countries, playing to an audience of 9,000 people a night in Las Vegas alone.