What is Epoxy Resin? Why is it used?
Epoxy Resin is a high-performance type of Resin that starts liquidus and cures to be a hard-wearing solid that is resistant to heat and chemicals.
It's used because it is pourable, malleable and mixable with other pigments to give unique colours, finishes and textures and, once cured is solid and hardwearing.
Heat gun or Hair Dryer?
Epoxy Resin is ideal for sealing a multitude of things to make them last longer. However, it is not without its flaws. When poured, it tends to have tiny air bubbles that are best popped with heat. A hairdryer might be your first thought but, unlike a heat gun, they tend to not blow hot enough for the bubbles to escape.
Epoxy Resin is also a perfect medium for fluid art. When mixed with pigments, glitters or other add-ins, it can be manipulated to form abstract pieces of art, whether on a canvas or across a kitchen countertop. One of the best ways to do this is also with heat making the Heat Gun an ideal tool as it offers high heat, high power but also precision compared to a hairdryer, preventing mistakes or splashing.
Epoxy DIY's
Given its ability to be mixed with pigments and glitters and its fluid motion, Epoxy Resin is the ideal at-home DIY material.
Mix Epoxy Resin with different coloured pigments or different opacities, layer, add glitters, pour from cups or bowls and manipulate with your hands, the canvas or a heat gun to achieve beachy waves or galaxy vibes that are out of this world!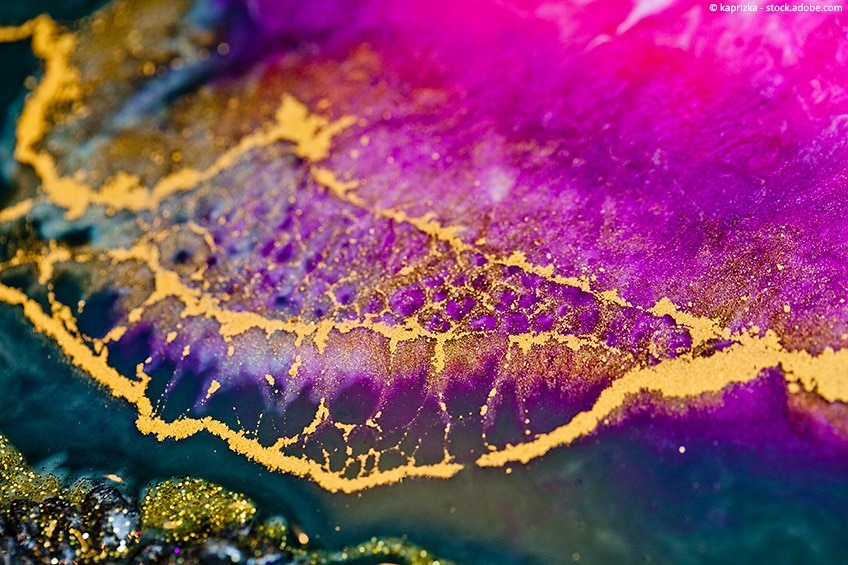 Alternatively, create beautiful and unique jewellery by pouring the Epoxy resin into moulds and submerge quirky or cute items that you love. Let it cure and you have jewellery that will last a lifetime. A Steinel HL Stick Compact Hot Air Gun allows you to work hands free and comes with everything you might need to get started, perfect for intricate detailing while popping all of the tiny bubbles to give a perfect finish.
If you are more of an ambitious DIYer, then creating your own Pennies and Epoxy floor might be next on your project list. Epoxy Resin works when poured over almost anything. Work in small sections and use a WELDY Energy HT1600D Digital Heat Gun 230V to pop all of those pesky bubbles, get right into the corners and speed up curing times.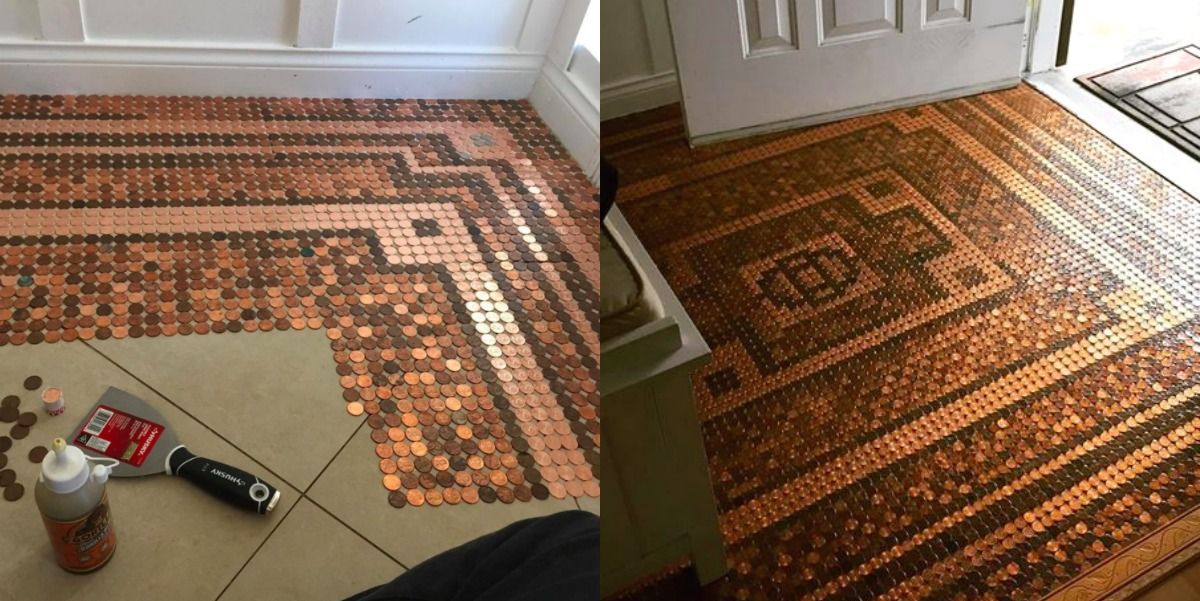 Build a Business
Epoxy Resin has become a popular method of updating old and reclaimed items. Used on a larger scale, it can be sanded and varnished to give a high gloss finish and used to encapsulate larger items in moulds.
Reclaimed Wood Epoxy Resin tables have been all the rage. Made by pouring dyed Epoxy Resin between driftwood or tree bark and a mould to create one-of-a-kind tables in colours from ocean to lava. Steinel HL 1620 S 240V Hot Air Tool is perfect for any home or growing business and will support your craft from the very beginning to the very end!
Another big hit, especially with weddings slowly being allowed again, is preserving memorable and sentimental items into Epoxy Resin to make them last longer than they would normally. This has become especially popular with bridal bouquets. Why spend all of that money on flowers to only have them for one day? The Commercial Heat Gun Kit offers 2 heat settings and works freestanding for more precise work to give the best possible finish.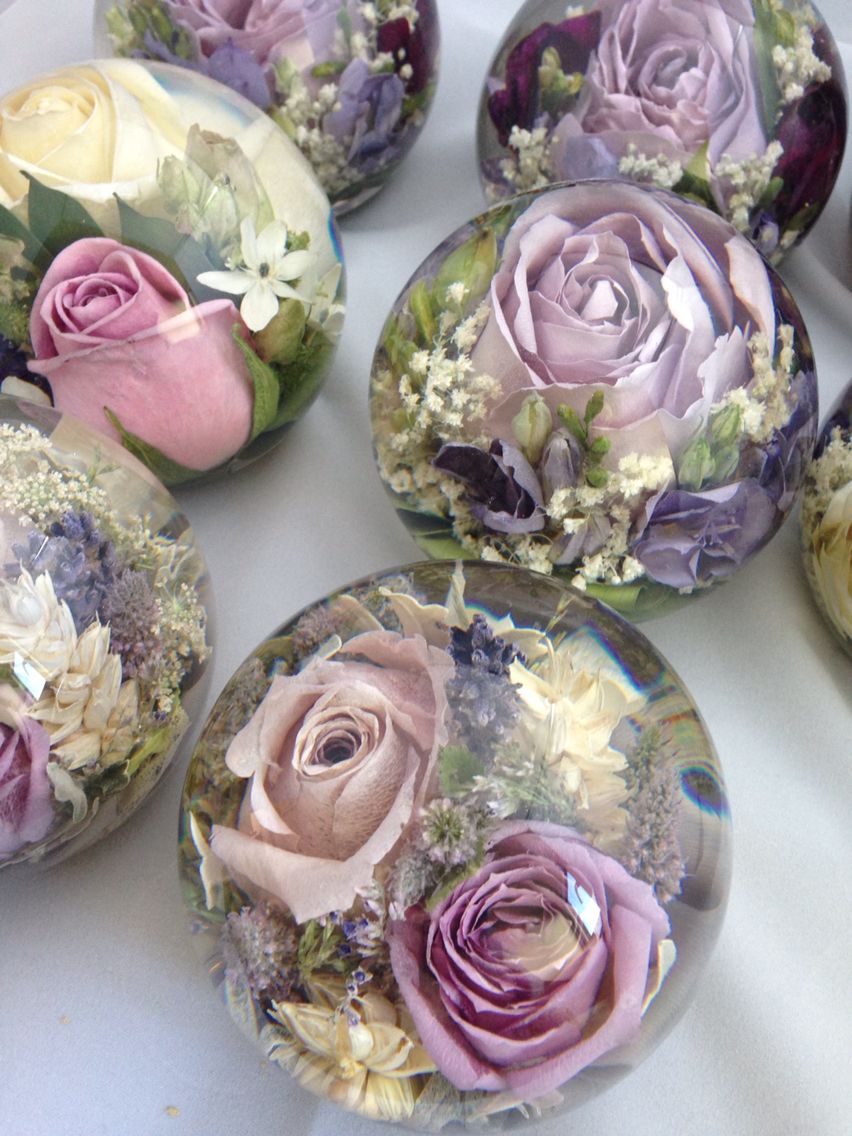 Professional Perfection
Getting professional countertops and flooring is a great investment that will last years. Opting for professional could also mean more options of colours, finishes and add ins. Using stronger Epoxy Resin will also give extra protection against harsh heats and chemicals, ideal for high footfall, cleaning and sterilization.
Epoxy Resin Countertops are ideal in the kitchen. They are completely customisable and offer an easy clean solution and hardwearing solution for any busy home. A Leister Triac AT Digital Heavy Duty Heat Gun is the ideal tool for the job. It is professional, quick heating and completely portable, meaning tasks can be done quickly and with more precision, minimising mistakes.
Given its ability to withstand heavy footfall, chemical cleaning and constant heavy pressure. Epoxy Resin makes the perfect flooring. From Matte, heavy duty garage floors that will last under the weight of a car to 'Under the Sea' hospital floors that brighten up the child's wing, Epoxy Resin floors keep up with the busiest of days.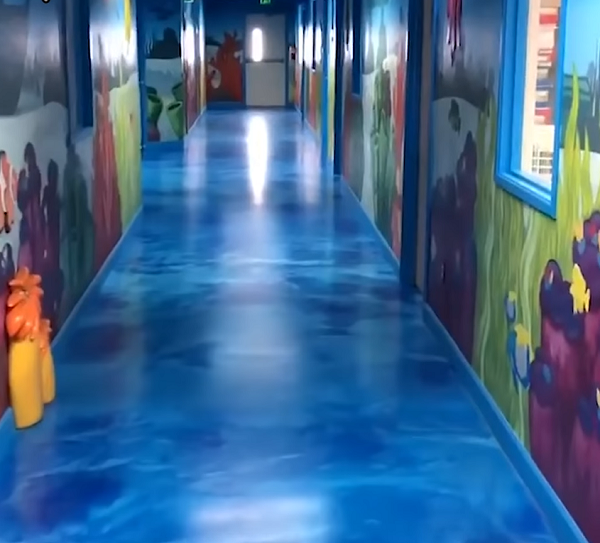 Whether it's a first time DIY, a budding business or a long standing, creative career. With Epoxy Resin, a trusty Heat Gun and maybe a dusting of glitter, you can't go far wrong!
Shop Our Whole Range HERE