2017 has been another fantastic year and, with Christmas approaching, we would like to take this opportunity to thank all our customers for your valued support throughout the year and wish you all a Merry Christmas and the very best of Health and Prosperity in 2018.

As you know for the past few years, rather than sending out Christmas cards, we have decided to put the money to a more charitable use. As such, we've made a donation to Blessings in Disguise. We certainly hope our support helps this admirable cause.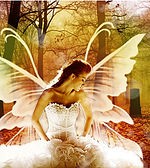 You can find their website here: http://www.blessingsindisguise.co.uk/

It is an inspirational and selfless cause that these people are working hard for. We hope our donation will help ease the process somewhat and encourage all who read this to consider contributing to this noble cause too.