2017 has been another fantastic year and, with Christmas approaching, we would like to take this opportunity to thank all our customers for your valued support throughout the year and wish you all a Merry Christmas and the very best of Health and Prosperity in 2018.

As you know for the past few years, rather than sending out Christmas cards, we have decided to put the money to a more charitable use. As such, we've made a donation to Blessings in Disguise. We certainly hope our support helps this admirable cause.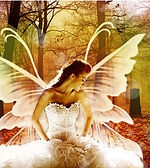 You can find their website here: http://www.blessingsindisguise.co.uk/

"Blessing in Disguise children's charity actively raises funds through events and through the kind generosity of its donors, support from the community and local and national businesses... helping to significantly improve the quality of life, encouraging social and recreational opportunities, creating many treasured memories to share with family and loved ones for terminally ill, disabled and disadvantaged children and young people across the UK."