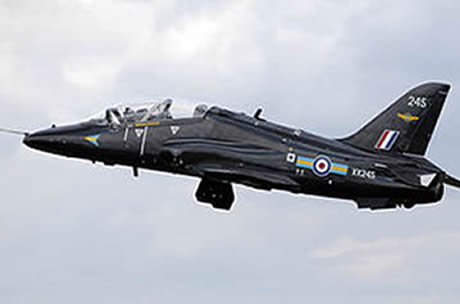 BAE have recently announced a new £1.6 billion deal which will secure jobs in the North at their Brough site in North Yorkshire.
The new contract is to supply Hawk aircraft to Saudi Arabia and the deal includes the supply of 55 Pilatus PC-21 aircrafts and 22 Hawk advanced jet trainer aircrafts, as well as spares and technical support.
BAE Systems have been a customer of Hilltop Products for some time now and are pleased to hear of this new deal.
This is a statement from Guy Griffiths,BAE's Group Managing Director International,: "We are honoured that BAE Systems has been awarded this contract to provide the Royal Saudi Air Force with aircraft and training equipment to meet their future air crew training needs. We have a long history in the kingdon of Saudi Arabia and, working with Pilatus, we will provide the RSAF with the best training platforms to meet their requirements".
"Through the hawk advanced jet trainer, the trainee fast jet pilots will have accross to the very latest in advanced simulation for radar, weapons and defensive aids training to enable a smooth transition to frontline aircraft, including Typhoon".
The UK built Hawk aircraft will be delivered from 2016.
Prime Minister, David Cameron welcomed the announcement by telling MP's is was "More good news for British jobs, for British investmentand British Aerospace".