Looking for a Valentine's Day gift that's very… singular. Hilltop Products has got you covered.
On the release of the 50 Shades of Grey film on Valentine's Day in 2015, Hilltop Products had to brief its sales team on 'sensitive' calls they might have to handle.
With a new 50 Shades films in cinema now, our predominantly female sales team has once again been briefed on handling calls in an innocent and helpful way.
This year we thought we would take the Valentine's fun a step further and recommend some products. So here are five of our products picked out specially for lovers inspired between charismatic businessman Christian Grey and Anastasia Steele played by Dakota Johnson.
Soft touch Velcro cable tidies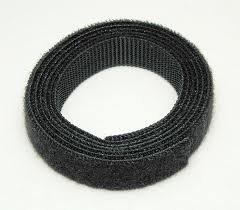 These soft-touch cable tidies are normally used for organising cables inside computers and server rooms, but there's nothing to stop you using them in the bedroom.
The material comes in five and 25 meter spools and can be trimmed to size every time you need a new cable.
The Velcro seals are obviously quite easy to break, so you won't get stuck in an uncompromising situation. And the soft, non-abrasive material is perfect for anyone who just wants to dip their toe into the world of 50 Shades.
Oh and this product is free delivery too.
Labelled cable ties
In addition to the soft-touch Velcro cable tidies, we have a huge range of cable ties and other cable management products.
But if you are looking for something extra special this Valentine's Day you could look at speciality printed cable tidies.
Stainless steel cable ties
If you are looking for something a little more robust than Velcro or plastic, then why not try our stainless steel cable ties.
But be warned – use at your own discretion and make sure you have an escape plan as well as a safe word.
Self-adhesive fabric tape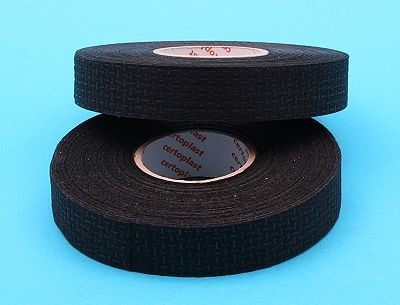 Don't be fooled, our range isn't just made up of cable ties. We have a whole range of products suitable for fastening, fixing and organising.
This self-adhesive fabric tape is normally used for wire harnesses in cars, but the 50 meter roll is tough enough to be used in the bedroom as well.
Lots of wire
In one of the most memorable scenes from the first 50 Shades of Grey film we see Christian Grey picking up a whole range of supplies in a hardware store.
And while it's not quite clear what kind of cable he buys towards the end of the video – we think its probably a flexible thin wall low voltage cable.