Please fill in the form below to receive your quotation:
Add Personalisation
Text

Number

Text & Number
Text Element
Text & Number Element
Number Element
Skip Personalisation | Request a Callback
Product Info

Details

NEW - The DIGITAL Fabrication Tool for Draw Welding - SLIM and FLEXIBLE

A slim design and swivelling external air hose (for the external air supply) makes this product ideal for draw welding with a range of different speed nozzles. Use with an external air supply like ROBUST or compressed supply.

Key Features:

Temperature Range: 20°C to 600°C
Digital temperature display.
Connection makes work easier.
Cooled heating element tube.
New 360 degree hose clip for tangle free operation.
Can be used continuously.
Compatible with a wide range of screw fit nozzles.

Video
Additional Information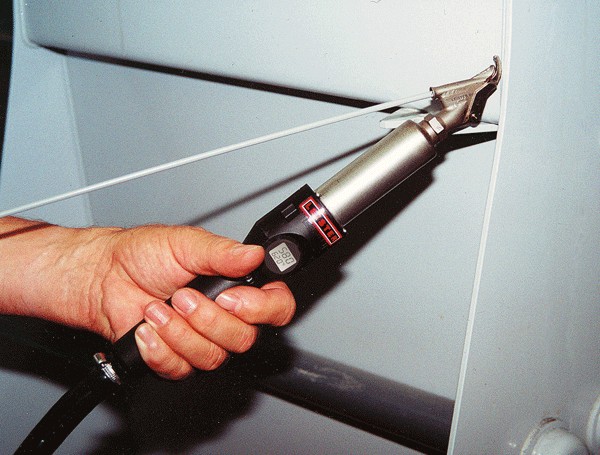 Can't find what you are looking for?
If you can't find what you are looking for, or need volume discounts, give us a call on +0044 1942 723101. Our sales team are always happy to help!
Contact Us