Please fill in the form below to receive your quotation:
Add Personalisation
Text

Number

Text & Number
Text Element
Text & Number Element
Number Element
Skip Personalisation | Request a Callback
Product Info

Details

Ratchet Crimping Tools - Ergonomic Range


Ergonomic ratchet crimp tool for un-insulated terminals 0.5mm² to 6.0mm².

Extra long computer designed handles and new ratchet system reduces crimping effort to a minimum.
Reduces risk of Repetitive Strain Injuries and cuts operator fatigue.
Adjustable tensioner.
Replaceable jaws.
Length 258mm.
Weight 0.65kg.
Additional Information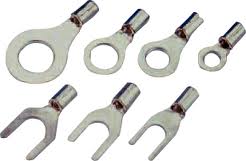 Can't find what you are looking for?
If you can't find what you are looking for, or need volume discounts, give us a call on +0044 1942 723101. Our sales team are always happy to help!
Contact Us