Please fill in the form below to receive your quotation:
Add Personalisation
Text

Number

Text & Number
Text Element
Text & Number Element
Number Element
Skip Personalisation | Request a Callback
Product Info

Details

Cable Tidy Unit and Extension Kit

Small D-Line Cable Tidy unit with a compatible 1mtr 4-way extension lead.

The extension lead can be used to lengthen the reach of your devices to the nearest outlet or to extend the capacity of an outlet by up to 4 sockets. Invaluable for areas containing many devices, such as behind televisions and computers.

The D-Line Cable Tidy Units then come into play. Developed to hide socket extension blocks and cable clutter. Ideal for offices and home, the units are designed to provide a neat and stylish solution that blends with decor. With all cables neatly concealed, wasted space is returned and surfaces become easier to clean. A safety trip hazard is eliminated also.

The Units have cable exits / entry slots in rear so a neat appearance is always maintained to the front face. If a unit is next to a wall, users can integrate the Cable Tidy Unit with D-Line surface trunking - by using the trunking to hide entry or exit cables up to a desk or a TV, or along a skirting top.

Designed with curved ends and a polished feature on the lid, D-Line Cable Tidy Units fit naturally with modern appliances and are ideal for example to hide wires behind TV's, or from gaming equipment, and on (or below) computer desks... wherever there is cable clutter!

Units are produced from robust ABS material, are recyclable and have been certified to exacting safety standards.

Video
Additional Information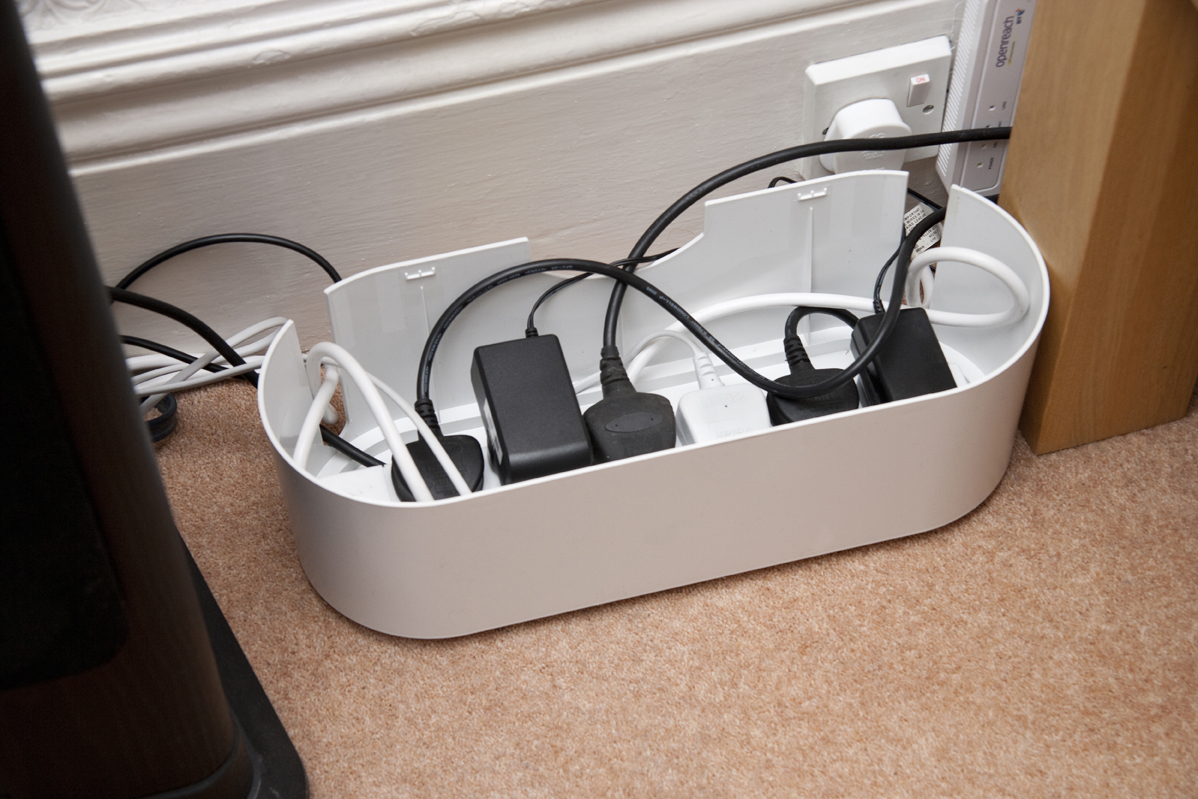 Can't find what you are looking for?
If you can't find what you are looking for, or need volume discounts, give us a call on +0044 1942 723101. Our sales team are always happy to help!
Contact Us