Please fill in the form below to receive your quotation:
Add Personalisation
Text

Number

Text & Number
Text Element
Text & Number Element
Number Element
Skip Personalisation | Request a Callback
Product Info

Details

Floor Cable Cover Hook & Loop Carpet Wrap size 76mm

Hilltop's double hook wrap consist of polyester multifilament and nylon hook & loop. Its a good idea for fixing and protecting the wires and cables which are exposed in carpeted area. The special construction makes it easy to remove from the wire and cable. This kind of product can offer excellent abrasion resistance.

Reusable and flexible, Hook & Loop Carpet Wraps are a great way to make loose leads and trailing cables safe again.

The Hook & Loop Floor Cable Cover can be neat and unobtrusive, making a popular choice for exhibition halls, offices and retail premises, public areas and gymnasiums – wherever cables trail across floors!

This great Floor Cable Cover hides cables across floors! – so eliminating common trip hazards.

Material: Polyester Multifilament

Operating Temperature: -50°C - +150°C

Melting Point: 240°C +/- 10°C

Flammability: VW-1

Cutting Tool required: Scissors and Hot Knife

Approval: RoHS

Need a Bespoke Length?

Hilltop can provide a bespoke cutting service for your Hook & Loop Requirements. The machine we use to cut the hook & loop to length is accurate owing to a stepping motor, this then produces a clean finish on the edges. If you would like this Bespoke Cutting Service, please contact our Sales Team for further information: Tel: 01942 723101 or Email: sales@hilltop-products.co.uk
Additional Information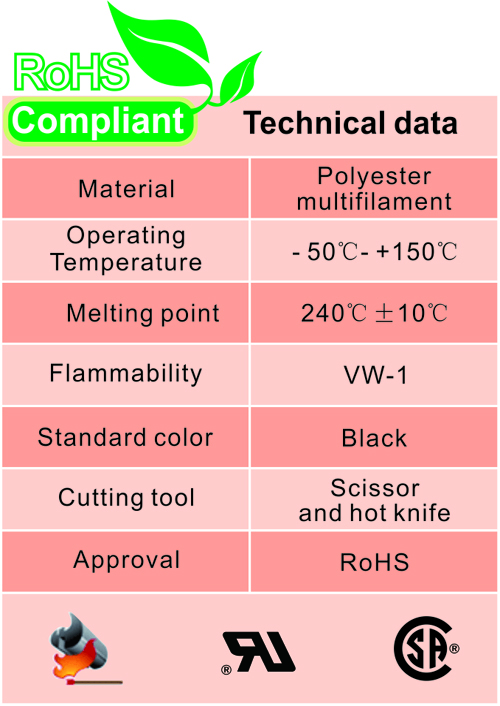 Can't find what you are looking for?
If you can't find what you are looking for, or need volume discounts, give us a call on +0044 1942 723101. Our sales team are always happy to help!
Contact Us